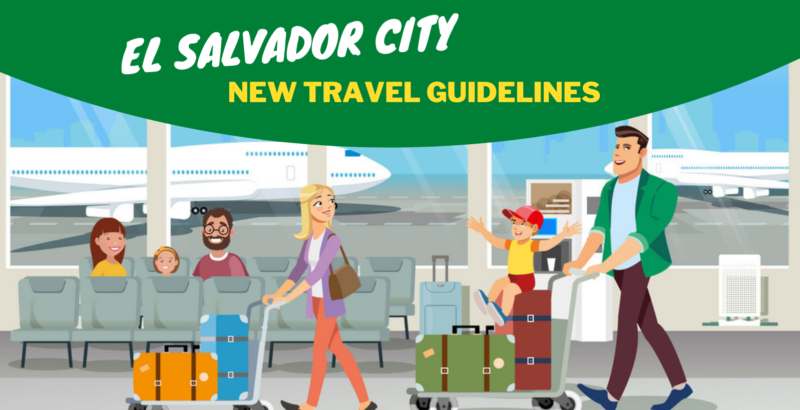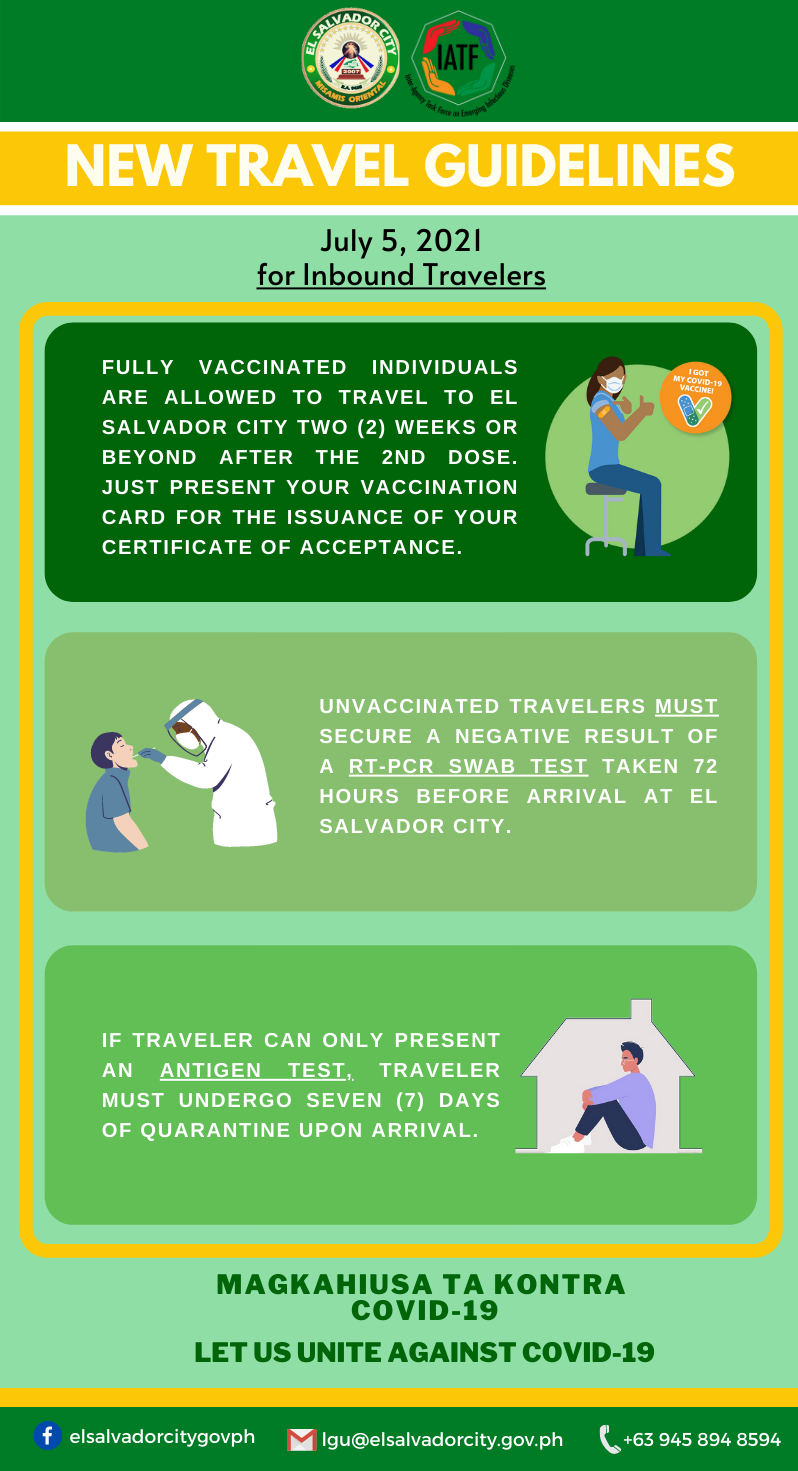 Fully vaccinated individuals are allowed to travel to El salvador city two (2) weeks or beyond after the 2nd dose. just present your vaccination card for the issuance of your Certificate of acceptance.

Unvaccinated travelers

must

secure a negative result of a RT

-PCR swab test

taken 72 hours before arrival at El salvador city.

If TRAVELER can only present

an Antigen Test,

traveler must undergo seven (7) days of quarantine upon arrival.